Our Brands
Avanti Products is the innovative leader in full line compact, countertop and specialty appliances. From the hotel/dormitory room to homes where space is at a premium we have the right product at the right price for you.
Caliber Range Corporation was born out of a creative passion for culinary design and engineering. Elegant in form and functional prowess, every product is developed with a simple goal of exceeding the expectation of the most seasoned grilling afficianado. We know our customers expect great heat™ from our product and we strive to deliver exactly that in all we do.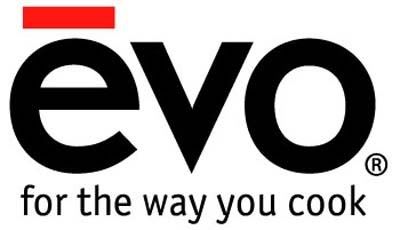 If you are a Foodservice Professional or a Home Chef who enjoys the social experience of preparing meals from an open kitchen presentation-style, then you'll love cooking on an Evo!
Fagor Electrodomesticos, based in Spain is the fifth largest appliance manufacturer in Europe, the leading appliance manufacturer in both Spain and France, and the #1 induction cooktop producer in the European Market. Fagor is a worldwide leader in manufacturing components for household appliances, semiconductors, castings for the automobile industry, numerical control systems, cookware and accessories since 1954.



There's a Fantech kitchen exhaust fan for almost every rangehood- from residential to commercial styles. So if you're tired of noisy, inefficient fans, check out the fans that move steam and heat up and out quickly and quietly; Fantech kitchen exhaust fans. Fantech also offers solutions to your shower and bathroom ventilation problems as well.
Kobe understands that if you are like most people, the only time you use your range hood is when you want to remove excessive steam, smoke, grease, and odors while cooking. During everyday use, ventilation fans are so loud that you tend to ignore the effects that even light cooking create. The QuietMode feature is so quiet that not only would it be able to operate your range hood continuously while you are cooking, but also you can leave the hood on when you have finished; to remove the heat without the annoyance of fan noise.
Like a fine wine, Vintage Luxury Grills Products have grown through generations of experience to become the ultimate outdoor cooking and entertainment brand. From our remarkably powerful grills and side burners to a complete line of beverage and refrigeration units, the Vintage brand speaks to the fine craftsmanship and truly beautiful design. A Vintage Outdoor Kitchen offers backyard chefs the power to create extraordinary meals in an open-air environment.
As any true connoisseur knows, the right elements must combine to create something exceptional. Since 2001, Vintage has been that synthesis of style, versatility, and performance.

Windcrest

is dedicated to the design and development of unique, professional level cooking products of the highest quality and craftsmanship. Windcrest hoods are meticulously crafted of stylish durable stainless steel in a classic canopy design. Windcrest also has a line of stainless steel gas cooktops with an industry-leading burner box depth of only 2 29/32 inches. WINDCREST…….Culinary Precision.

Copyright 2012 Excel Distributing All Rights Reserved.